You need an excellent reliable tax expert and auditor:
to avoid spending the revenue generated on the authorities
to get solutions to your strategic ideas
to be better than your competitors because you know you can only progress with pros
because you need a local government and a budget auditor and tax expert
because you need IFRS expertise or an IFRS auditor
to understand German and English, or even to communicate directly with your foreign owners
because you're planning big projects
because you're planning on company transformation
because you're planning on or conducting capital market transactions
because you like to work with up-to-date information
because you're planning on applying or has already won an EU grant (tender)
because business secrets are the most important and you find confidentiality necessary
because your current auditor and your tax expert is not working at your pace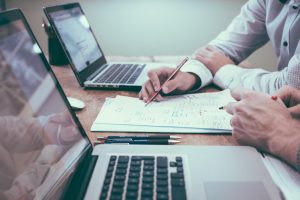 You need a forensic accountant:
to be well-founded in the event of a lawsuit
to know your chances in case of a lawsuit
to feel and be certain
to calculate your lost profits
to have someone who is familiar with securities transactions
to have someone with experiences in the field of loans
because your company is about to be liquidated and aim to prevent economic crimes from happening
You have to be the best! Add Energy, Enthusiasm, High Quality!
Ask for a reference!